How to Clean Stains On A Baking Sheet
Comments: 0
Favorites: 17
Completions: 9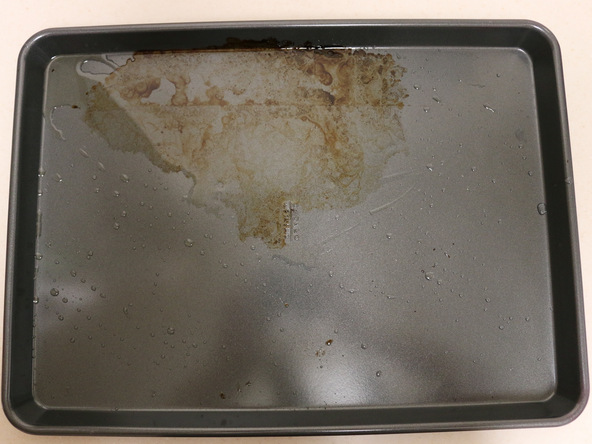 Introduction
Staining a baking sheet makes the item look worn and filthy. Use this guide to clean your kitchenware quickly and easily.
Place the dirty baking sheet on a flat surface.

Tip: This method can be used on stained pots and pans as well.

Tip: This method works best if you clean the stained baking sheet as soon as it has cooled after use.

Note: The liquid on the baking sheet is grease. This method will work whether or not there is grease on the baking sheet

Pour a small amount of water over the baking soda so the baking soda looks pasty.

Tip: Do not put too much water on the baking soda, as it will cause the baking soda to spread and not stay on the desired cleaning area.
Conclusion
Congratulations! You have a baking sheet that looks good as new.
9 other people completed this guide.